In my last post I have mentioned that I've discovered a new magical sandwich. Well, it's not sandwich per se but it's more the meat that goes in it.
Those who know me in person and for more than two years are familiar with the fact that "I don't eat pork!". Well… Being from Croatia and not eating it is kinda wrong. Beside that many will say "But you eat prosciutto?" Well, yes. That's the problem. I eat all kinds of traditionally processed pork meat, I love prosciutto, kulen , Zlatibor prsciutto, ombolo (Istrian version of pork meal), sausages (photo bellow), chvarci (photo bellow) and pork fat – lard on bread . I generally don't like cold meats and we traditionally cook huge amount of pork, preferably 20kg on the broach, and then we eat that for the next five days as awesome cold pork. I liked it only once in my life so far.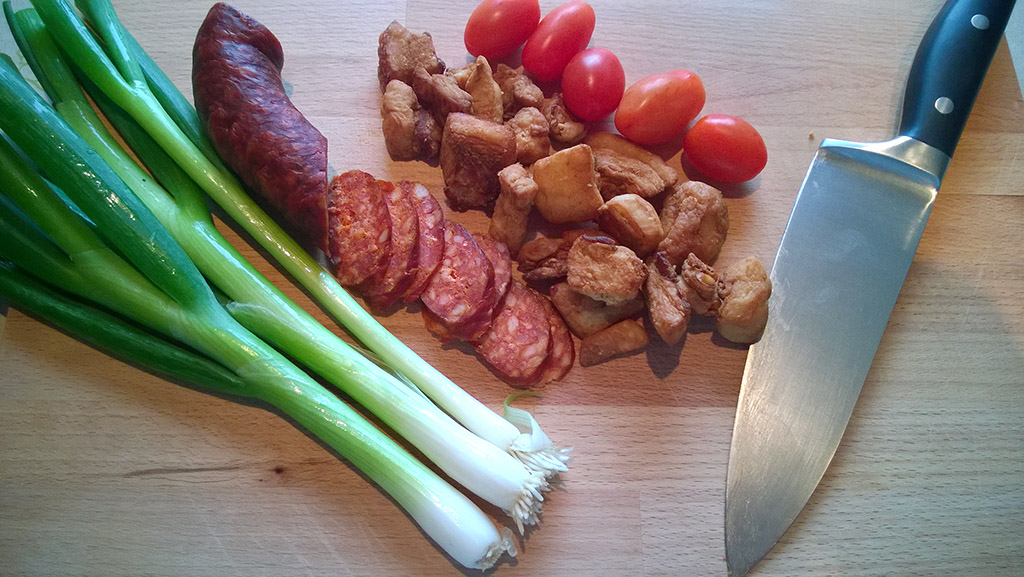 What I've discovered here as a speciality is a meal called pulled pork. Actually, a few days before the stag party my wife asked me if I've ever heard about pulled pork since she saw an add in the shop and she had no clue about it. I've never heard about it but it stayed somewhere in the back of my mind. Then, when we headed out for a sandwich I've noticed on the blackboard "Pulled pork burger". Well, that was an easy decision. 🙂 With so many beers behind and who knows how many more to come, I needed something fat and heavy to reduce the potential damage. 🙂 And it did.
Mind you, it was so good that when I woke up next morning I said to Dina, I'm taking you out for lunch, I've discovered something vegetarian that you might like. 🙂
We ended up in a Pitt Bro's barbecue restaurant where pulled pork is one of the meat specialities. Well, that restaurant is very … How to say.. Place where you don't go with your vegetarian friends. 🙂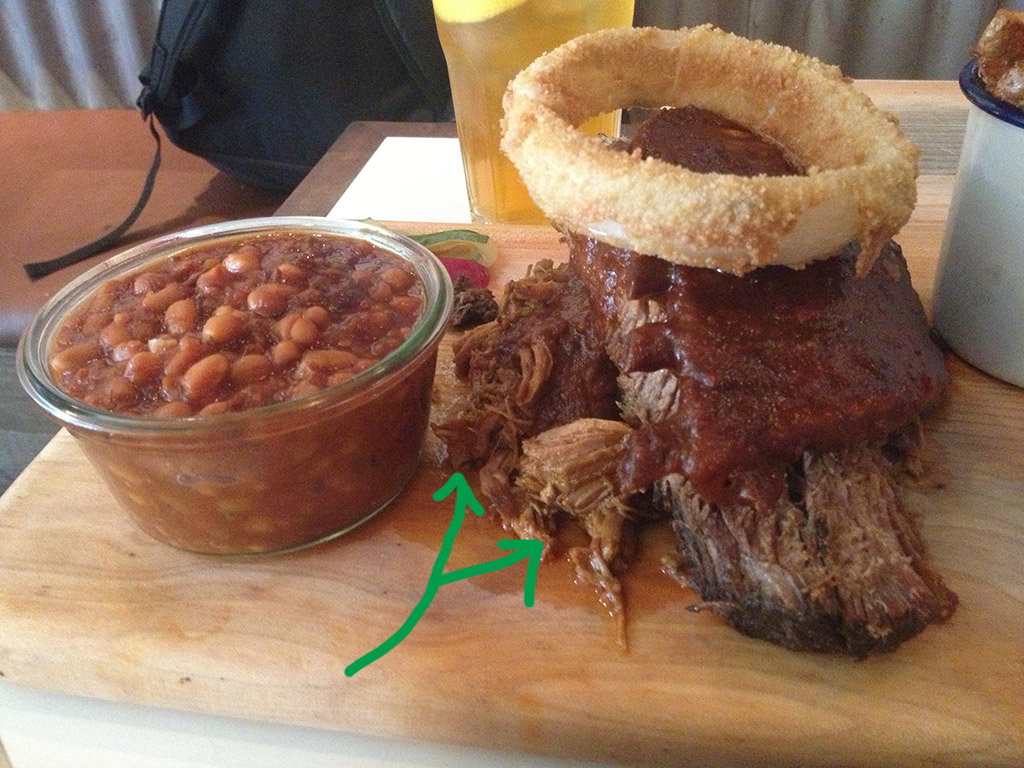 According to Wikipedia pulled pork is a method of cooking pork where what would otherwise be a tough cut of meat is cooked slowly at low temperatures, allowing the meat to become tender enough so that it can be "pulled", or easily broken into individual pieces.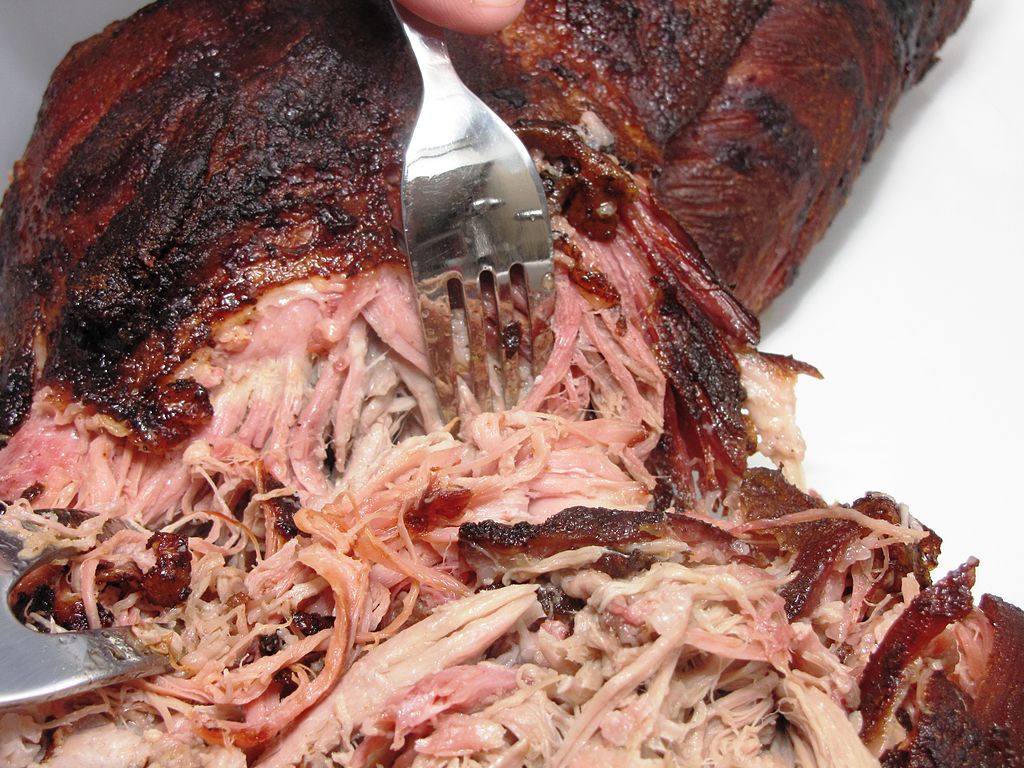 "Pulled pork while pulling" by Thogru – Own work. Licensed under CC BY-SA 3.0 via Wikimedia Commons.
Than, your burger is filled with one handful portion of pulled pork pieces, onions, jalapeños and some sauces and lettuce. In case that you are not allowed to eat bread like R.D.Junior (Well, he is kinda look a like) then you can have pure portion of meet.
I liked pork so much here in Ireland, that since I tried pulled pork and some incredible pork bellies that we discovered here I ate more pork in last month than I usually eat in a year time or even more. 🙂
So, If you meet Rajko somewhere on the road, tell him that he is more than welcome to visit and try some Irish pork. 🙂
In the end…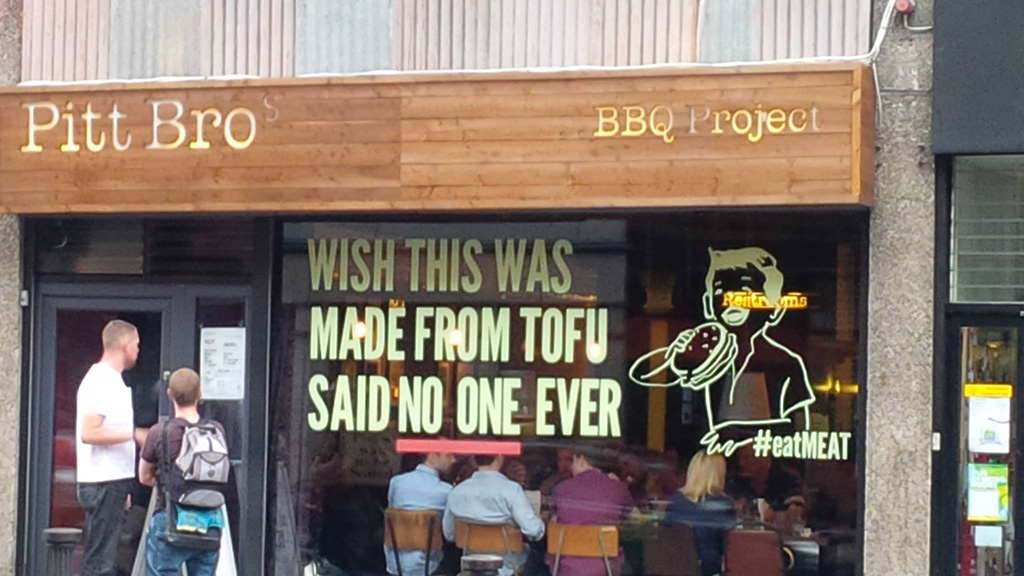 If you mind about your vegetarian friends, don't invite them here. 🙂
Till the next post…
Love
Balky