It's been a couple of years now since I crossed one of the things off my bucket list. Actually, I've crossed it two times from three attempts. Because of that, I can tell you that seeing ski jumps in Planica in Slovenia at least once is really a thing you should add to your bucket list. 🙂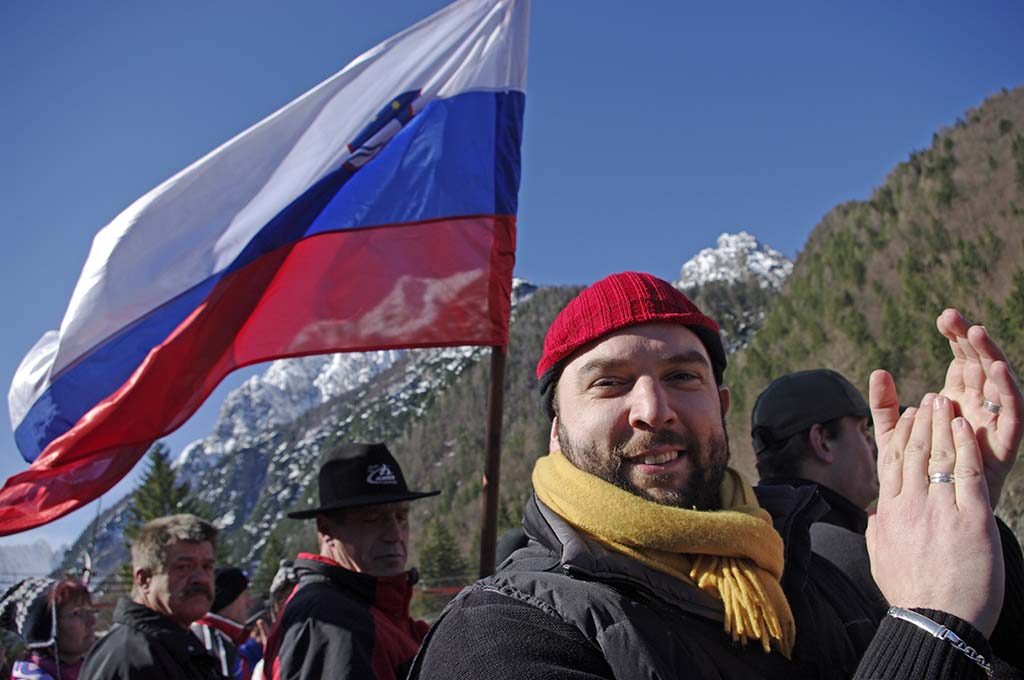 While my first attempt failed back in 2005 (mind you, it was a year when in one session ski jumpers broke the world record four times the same day) the other two attempts were a success. Main reason why I and one of my best friends missed all those world records was the night life in Ljubljana at a time, that was awesome, but it pretty much stopped us from waking up early next day. 🙂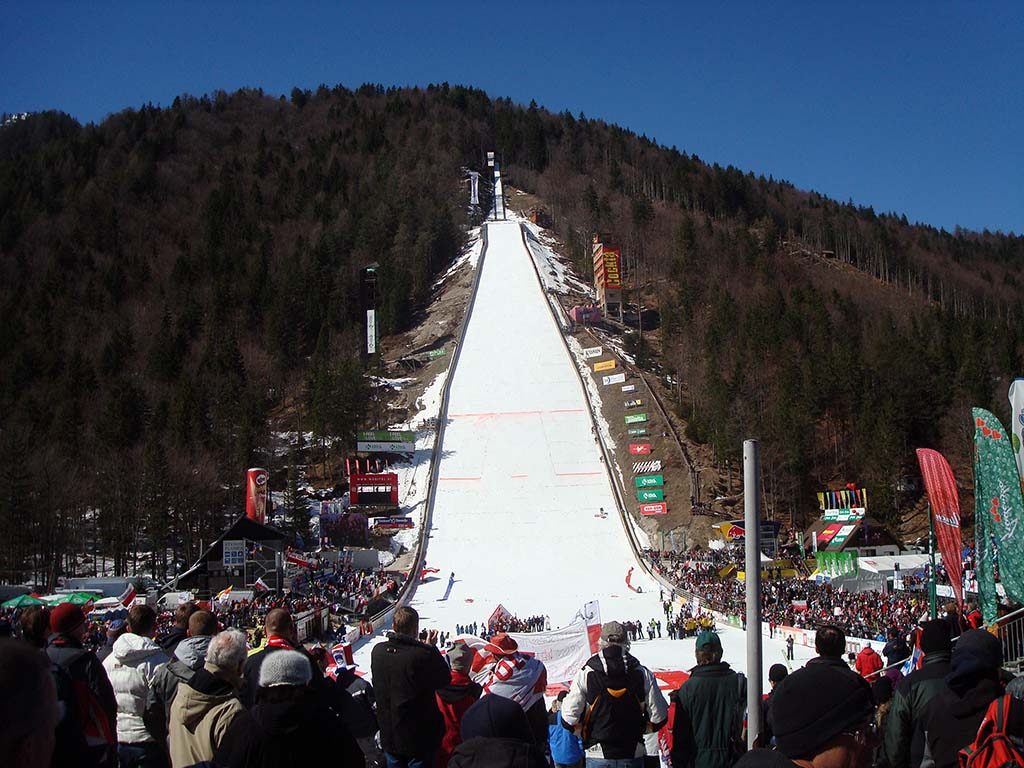 Even though I did not see the world record of 239 meters back in 2005, trust me that seeing a guy flying above the earth surface for more than 200 meters is an unforgettable experience, and perhaps one of the most exciting Winter Sports experiences you can get as a spectator.
And even though it's a winter sport it is happening every third week in March when it's not so cold any more in Slovenia (it can be, but it's the beginning of spring and weather is usually nicer and warmer) so you won't freeze to death.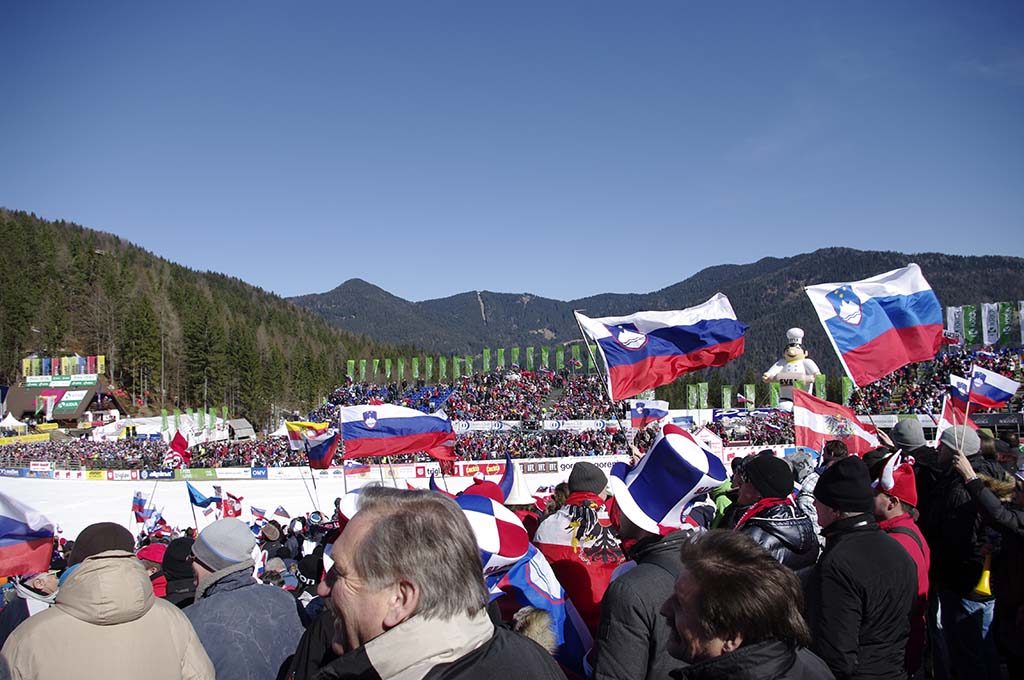 There are usually large groups of fans from around Europe, supporting their ski jumpers. Most of them warming up with loads of affordable mulled vine and local Slovenian meals. Around 50 000 people visit jumps daily, and jumps are organized in different categories. One day is reserved for individual competition, and the other for team competition.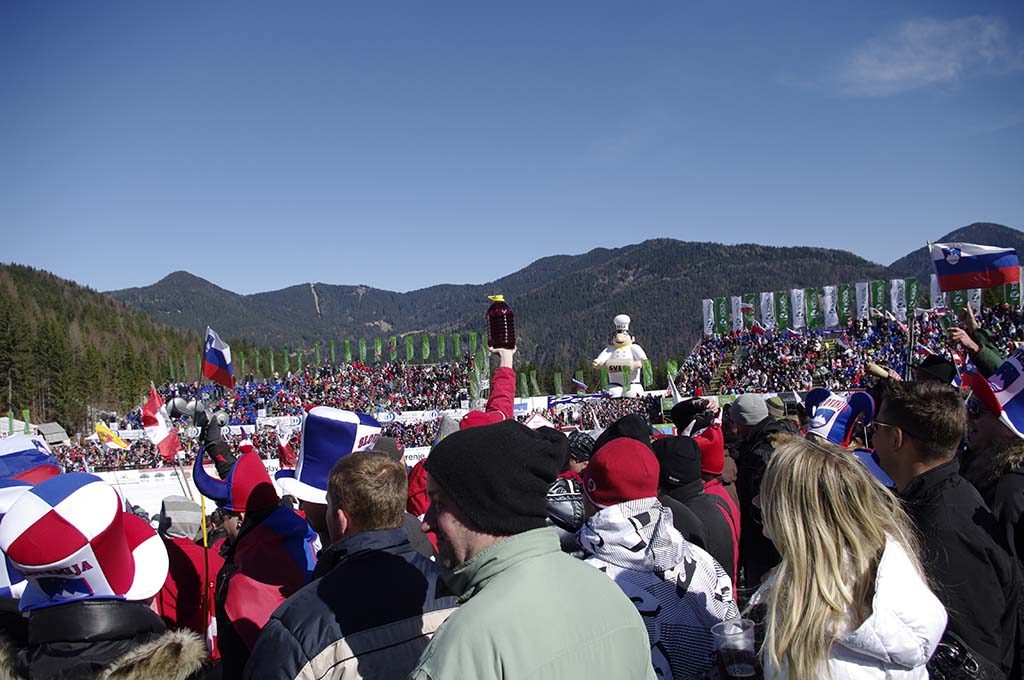 The longest jumps I've seen live were 231 meters in 2008, and 225 meters in 2011. However, in 2015 Planica Nordic Centre was renewed, and the longest flying hill of eight in total should now let jumpers fly up to 270 meters. Planica was holding world records from 1934 till 1948, then again from 1969, with a couple of exchanges with Oberstdorf in Germany till 2011 when on flying hill Vikersundbakken in Vikersund, Norway took over. That explains why fixes were made in 2015 – Slovenia wants their title back! 🙂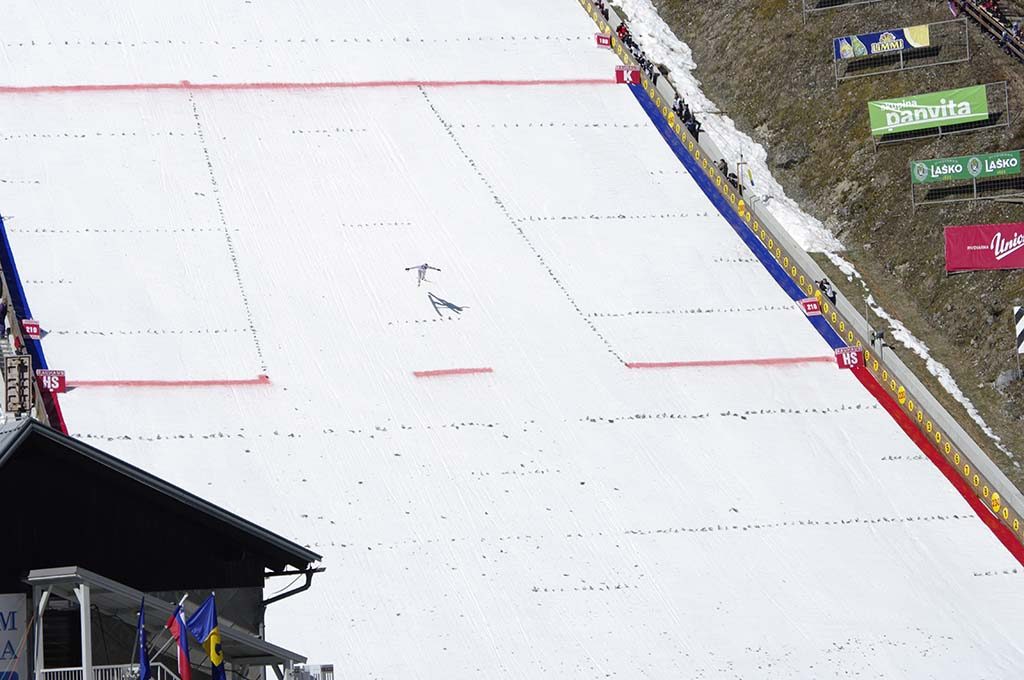 Current accepted world record is 251.5 meters, while longest invalid flight was 254 set in Vikersund, and 252 in Planica.
Event is on soon, and if you are planning a trip to Slovenia this March, think about visiting Planica.
I'd love to see the world record being set here again, and I'd love to see it live!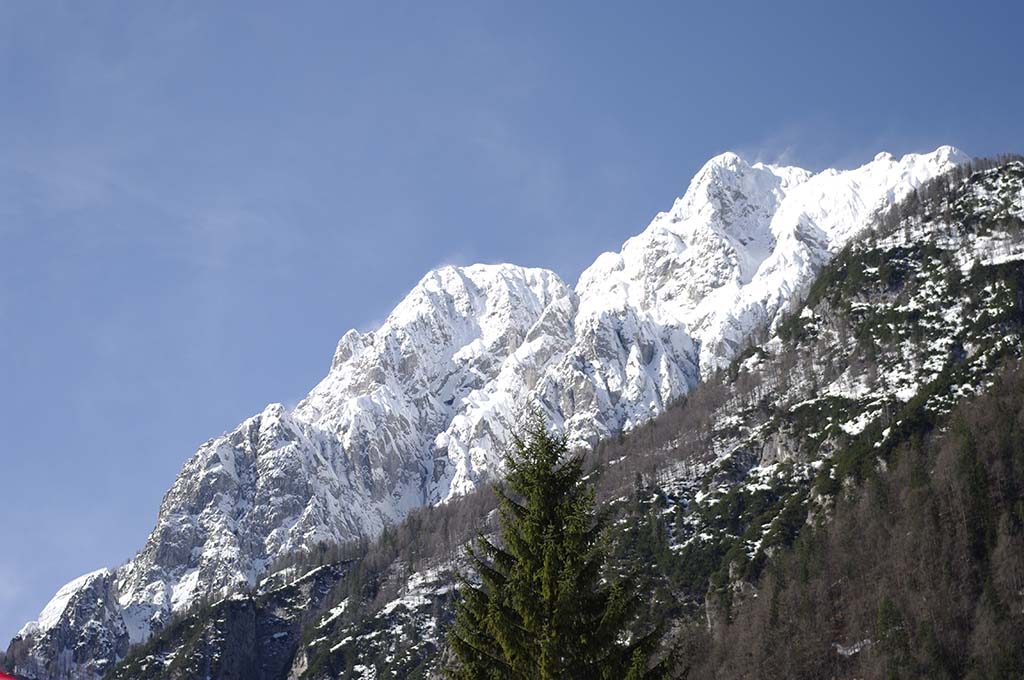 Don't forget that lake Bled (one of the nicest lakes in Europe) and Triglav mountain are just a few minutes away from Planica. 🙂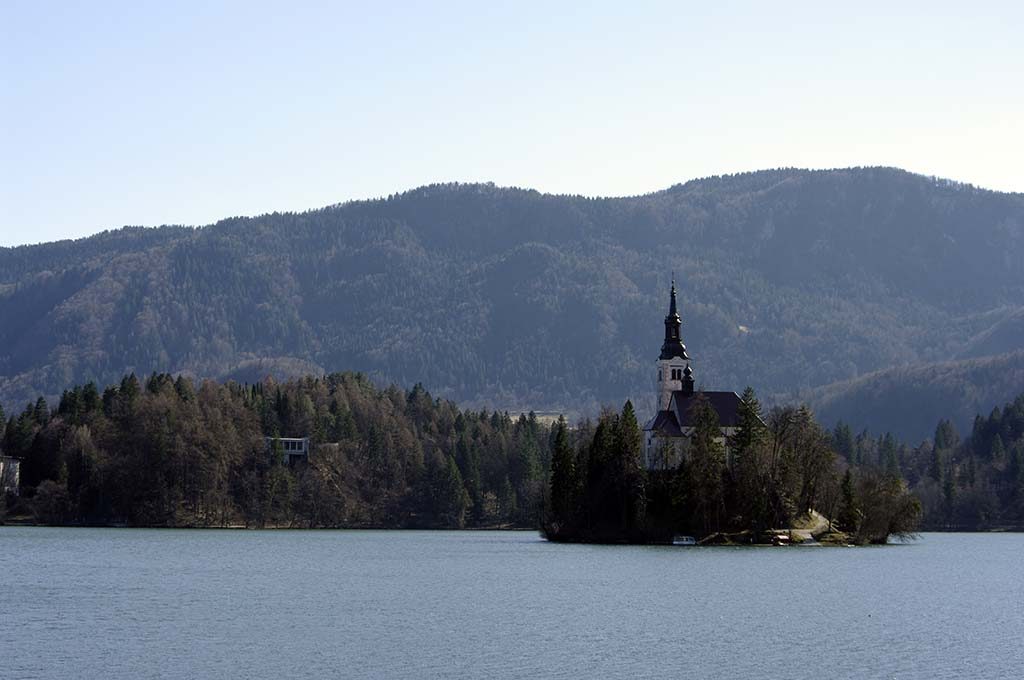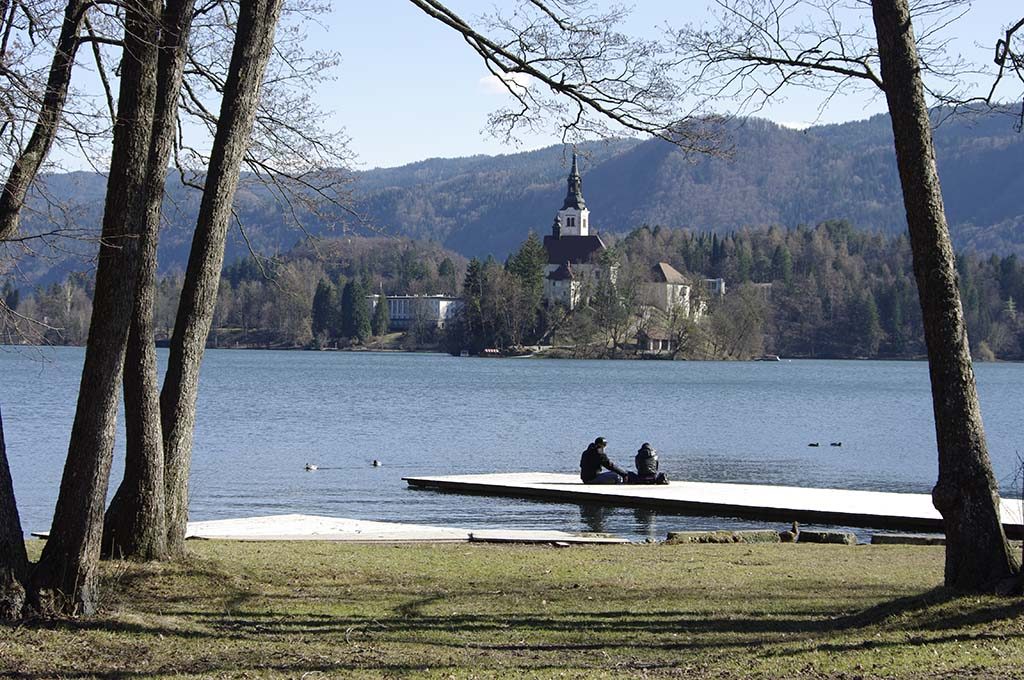 Till the next one.
Kisses,
Balky