One of our favourite spots in Ireland, Powerscourt estate, is located in county Wicklow just south of Dublin. It's quite a short ride from where we live now, or 40 minutes ride with a bus 44 from city centre to Enniskerry.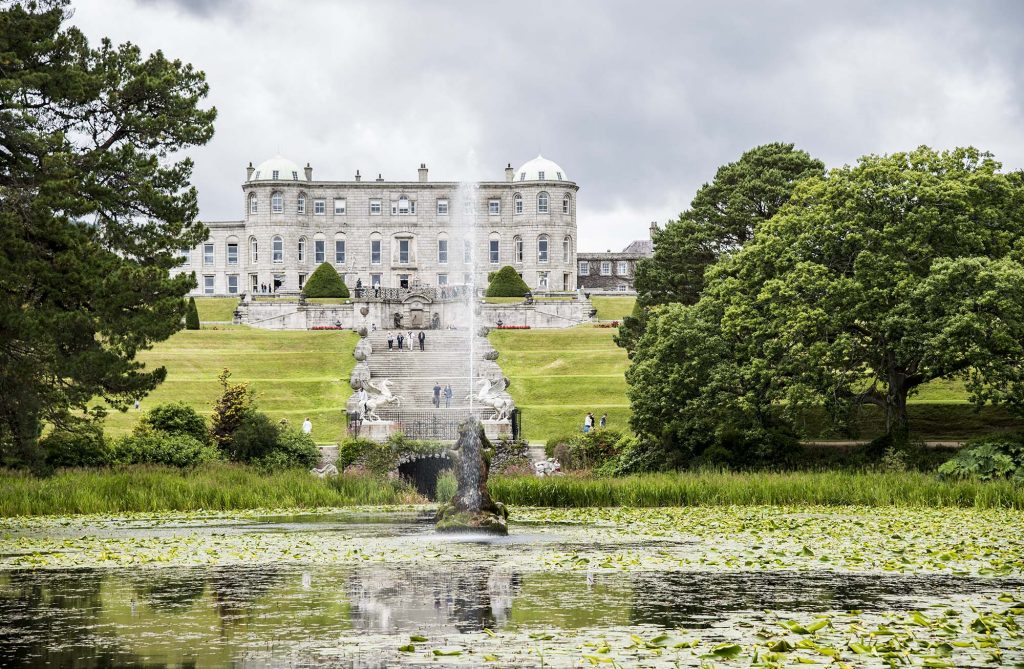 It's in fact an old castle that was ruined and burned, then later renovated into a gorgeous house. The whole place spreads over 47 hectares, and contains several interesting things to see.
The whole estate consists of:
– The Powerscourt House, where a coffee-restaurant is located, 22 rooms doll's house and children's museum, fancy shop with high quality handmade products and organic food
– 47 hectares of gardens
– 2 golf courses
– Hotel
– Garden pavilion – where you can buy plants, tools and everything for the garden and home
– Waterfall – That is actually the highest waterfall in Ireland

In the gorgeous Powerscourt house you can enjoy the view while having a brunch or a healthy lunch, or if you come at the end of the working day, cakes and a coffee or tea.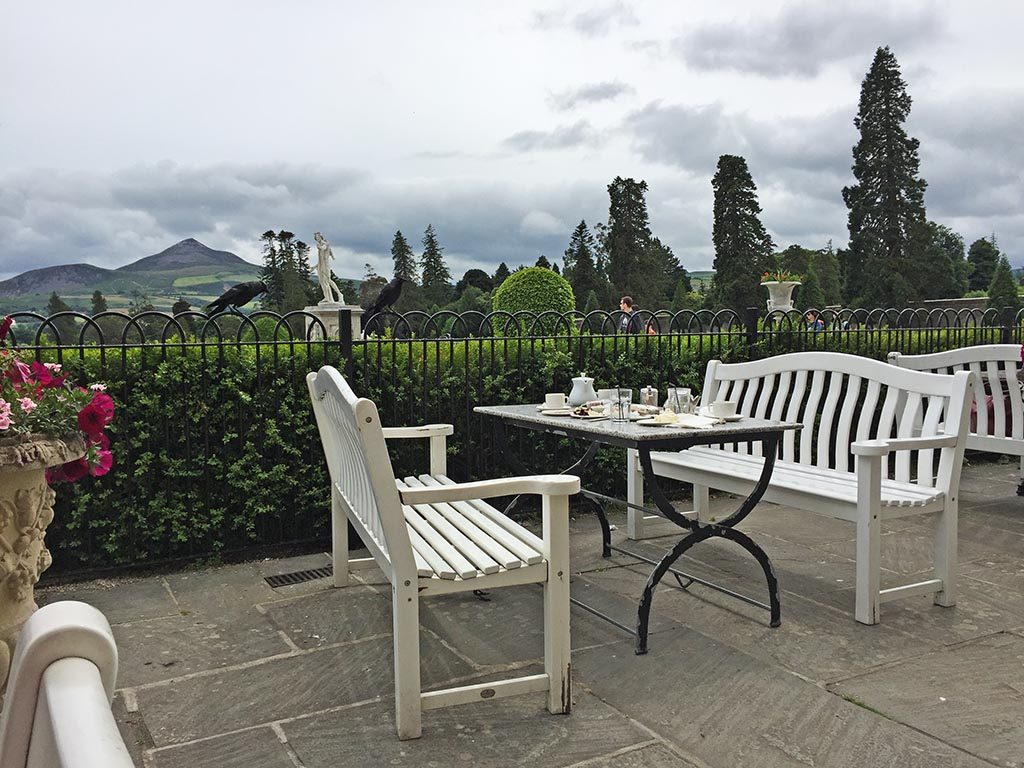 While you enjoy your meal, you might get interrupted by crows or other birds trying to eat leftovers from neighbouring tables.
Once well fed, you should visit Powerscourt gardens. Entrance is not free but taking into account how well maintained the property is and how it looks, it's really worth it. Gardens consist of three main parts, arboretum with various old and very tall trees, and an old guard tower that is hidden within. You can climb it for a better view and lovely photos.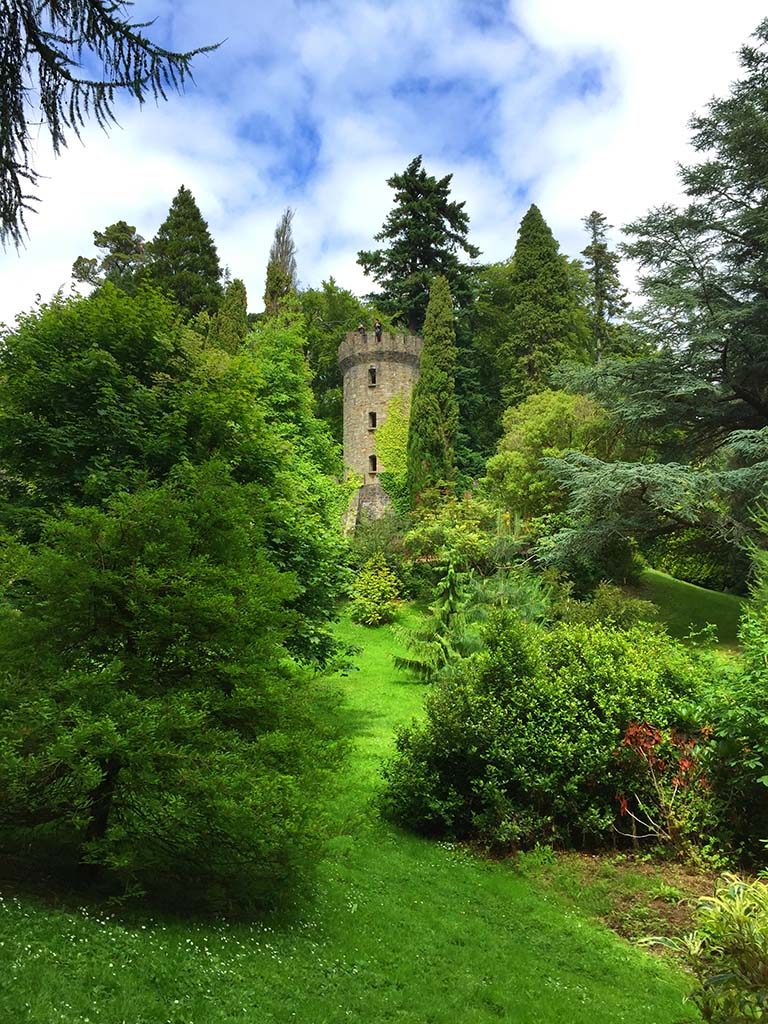 Once you walked around the trees and you want to see something different, a path will bring you to a lovely Japanese garden, with many small shrubs and slightly different trees. It's my favourite spot, not because it's "Japanese" but because at this location you can sit on two benches made of stone and look at the gardens and be surrounded by green colour. As you can see from the photo below, there's only a fraction of sky in upper left part of the photo, but you mostly see only green in front of you. Lovely. 😉

Third part is a green area around a big pond and a flower garden, with hundreds of flowers and roses. You can try to smell them all. 🙂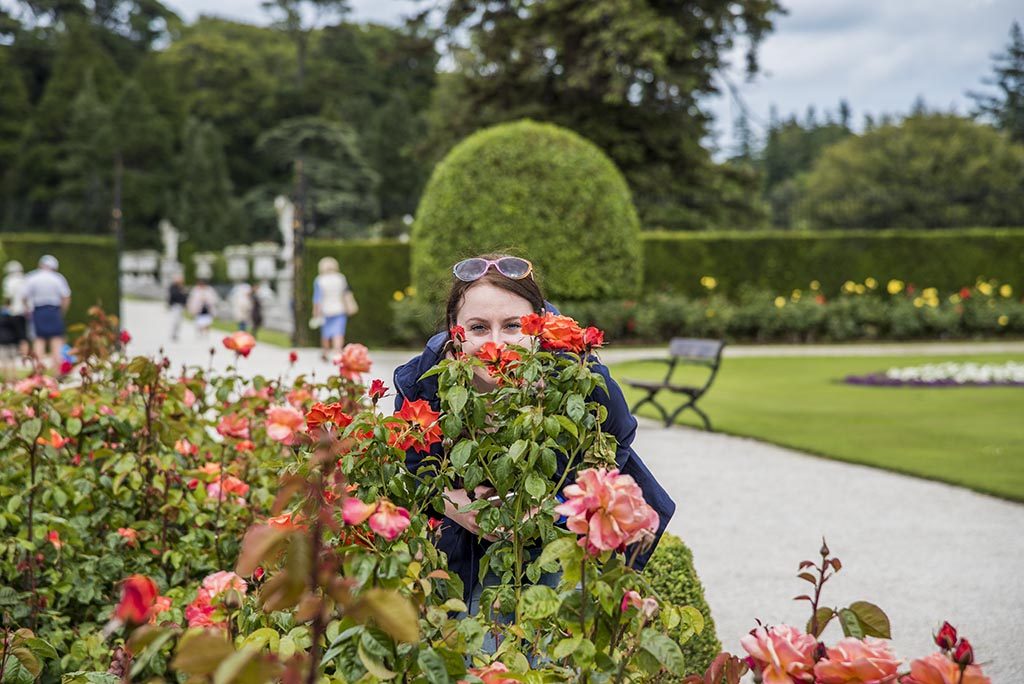 There's one corner on the estate where you see only green in front of you.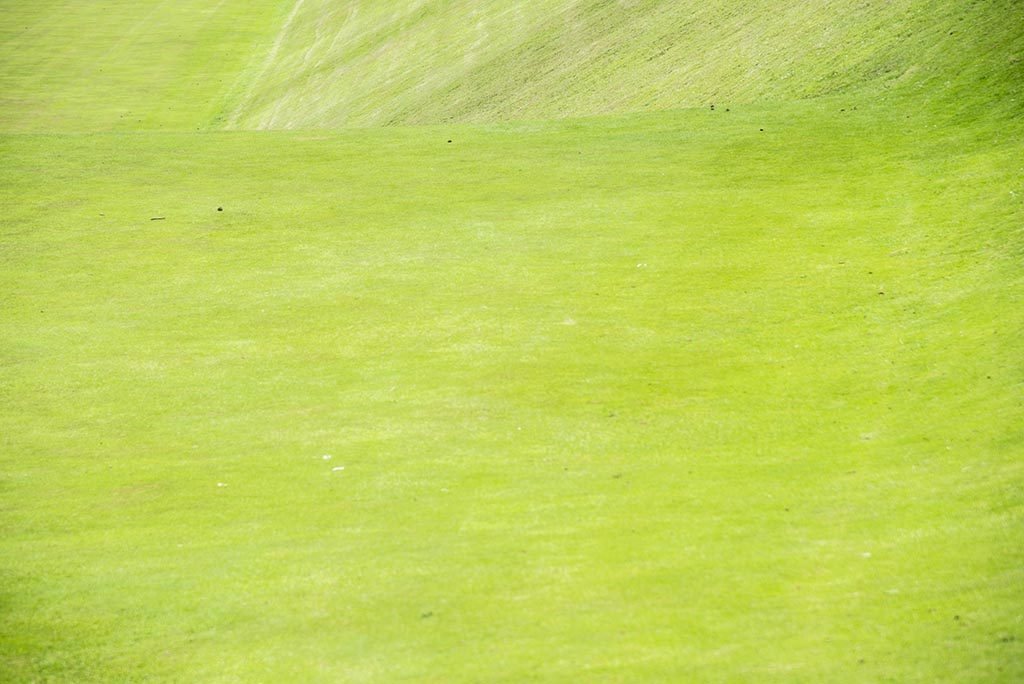 Six kilometres down the river you can see 121 meters high Powerscourt waterfall.
It's the highest waterfall in Ireland, and it's a well known picnic area. During the long summer days, if the weather is right, it's hard to find an empty spot. People play badminton, football, prepare BBQ and enjoy the day.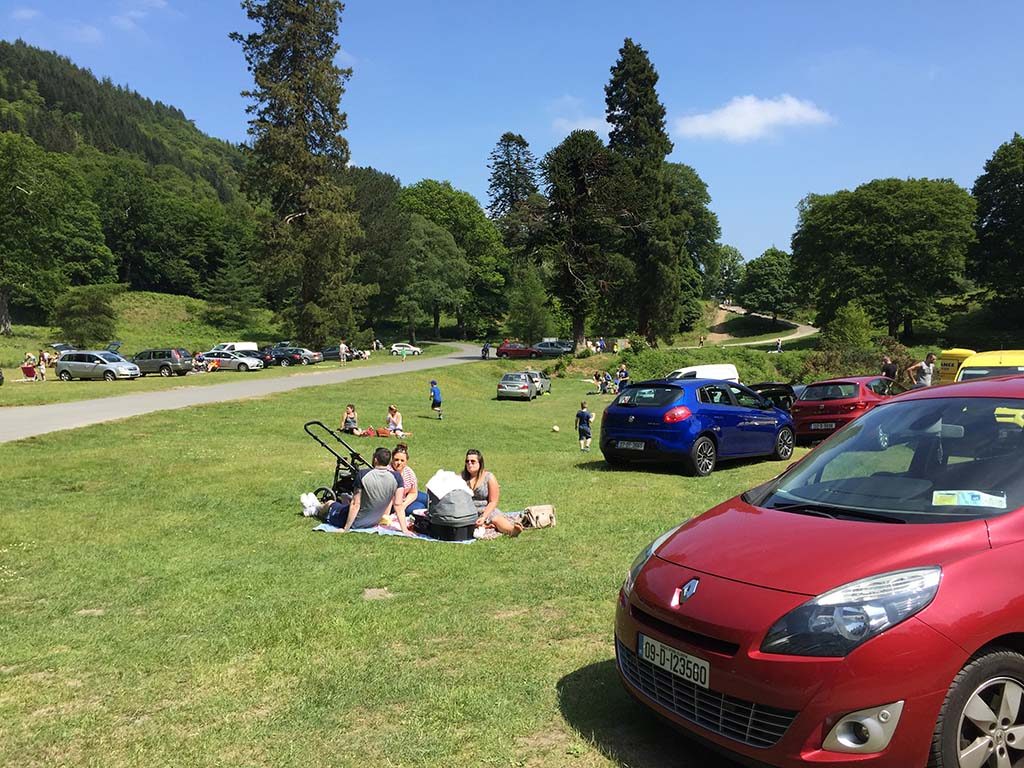 If you are an early bird just like we were, you can fetch the best spot, just beside the river Dargle a few meters below the waterfall.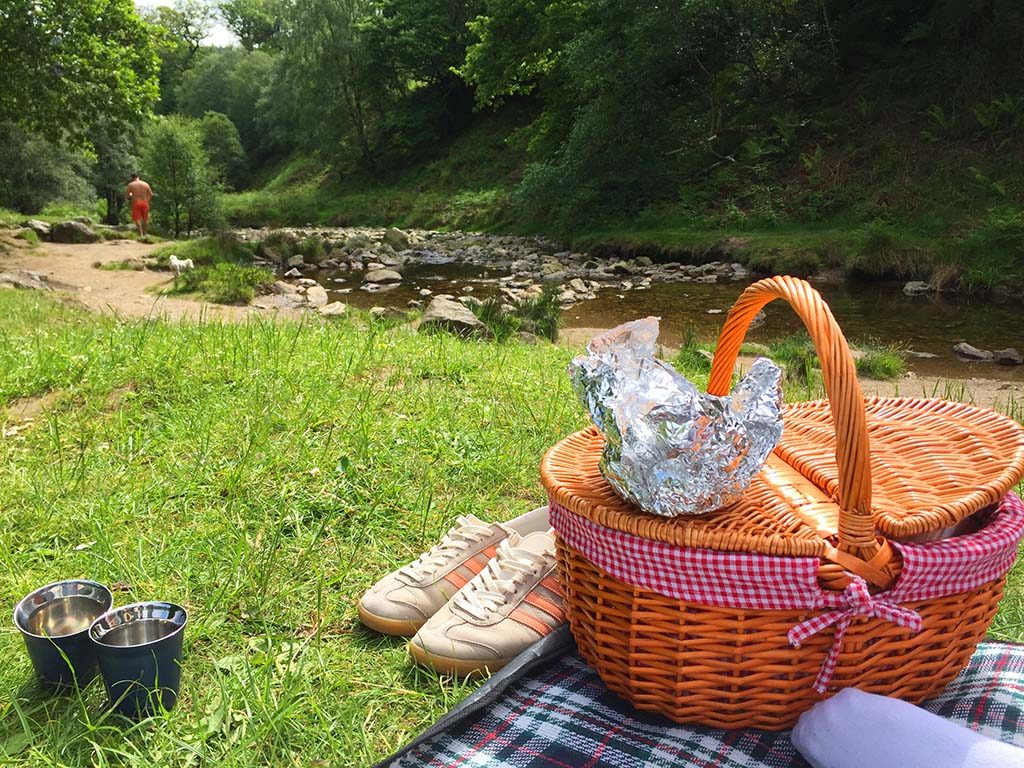 If you are brave enough, you can even dip your self in the cold water. 🙂
Till the next one,
Love,
Balky